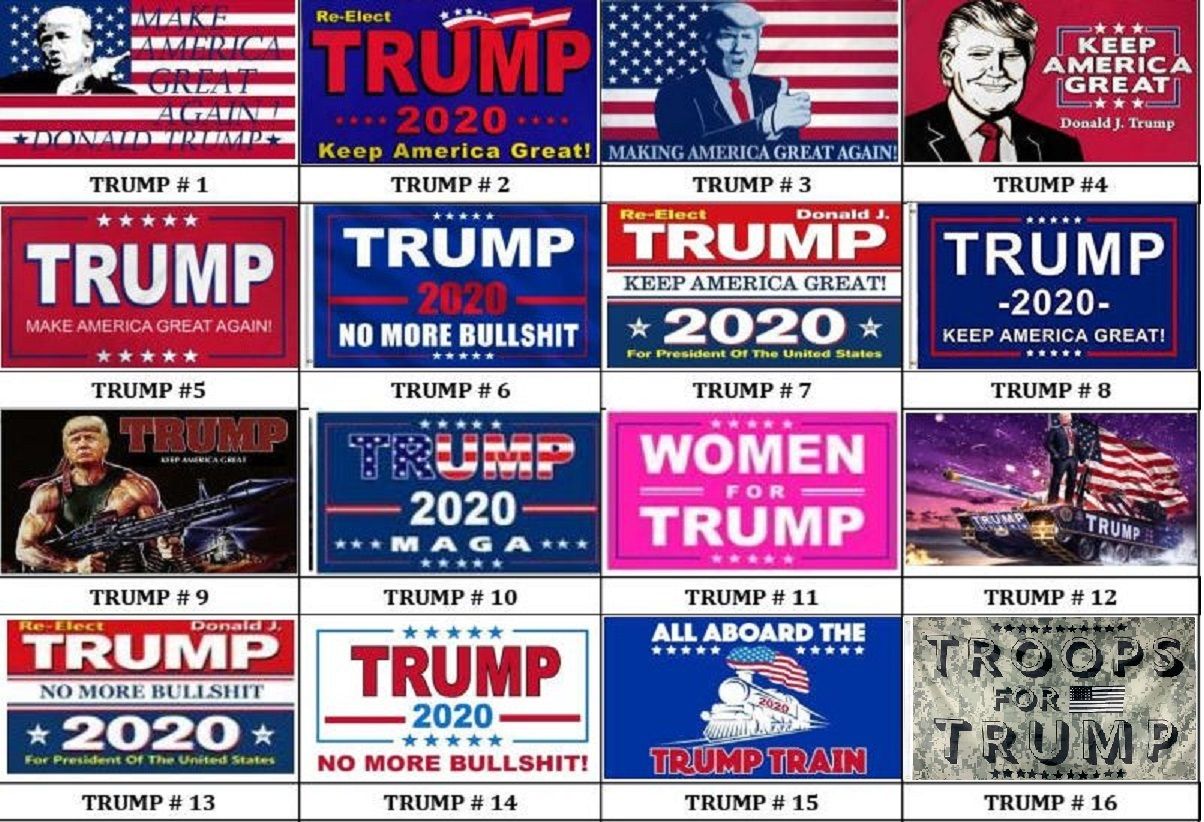 Trump Flags
Trump 2020 Support Flags available in several styles from $1.85 each. Including -
Trump 3'x5' Flags, Trump Rally Flags - 12" x 18", Trump 2020 Support Flags

These Support Trump Flags offer great way to show support and are available in the 3'x 5' and 12"x 18" sizes,
and are nicely printed onto 100% polyester fabric in bright colors, for lasting beauty.

Both the (3' x 5') flags and the (12" x 18") stick flags are great for offices, parades, political rallies, or other special events.

Both sizes are in stock, and normally ship within 24 hours !