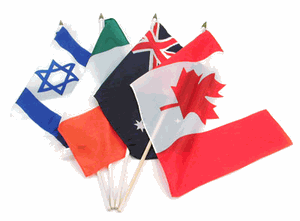 " click to enlarge "

12" x 18" Stick Flag of Bonaire


Our international stick flags offer great quality,
are nicely printed onto 100% polyester fabric in bright brilliant colors for long lasting beauty and come mounted on a 24" wooden staff through sleeve with spearpoint.
These flags are great for desk tops, classrooms, rallies, parades, and other special events.
All sizes stocked for immediate shipping.
( imported .. )

Item #: Bonaire- 12" x 18"




( ** Our Flag Bases are sold Separately ** )
" Please click to Order "