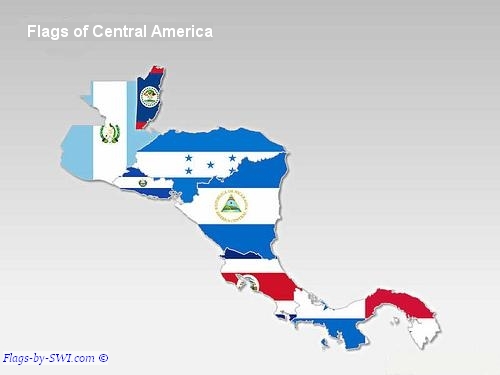 Central America Flags

Supplying Central American Flags since 1989.

Purchase Central American Flags from one of the largest flag collections in the US !
Our latin flags include national flags from Central and South American Countries,
and each are available in (4) sizes from our 4" x 6" table top flags up to the 3' x 5' size.
Flags are made of 100% polyester fabric finished in bright brilliant colors!

Select the Central Amercian Flag of your choice & more from the below links ..