Dominican Republic Flags for sale from $0.55
---
Dominican Republic Flags for sale at SWI from $0.55 each from the below links.

These Dominican Republic flags are made of 100% polyester and come mounted on a staff,
or with 2 brass grommets for easy pole attachment.
Our Dominican Republican flags make great decorations for offices, classrooms, desk and table tops, or any special occassion.
We can provide the Dominican Republic flag in four sizes, and all are in stock and typically ship within 24 hours of ordering ..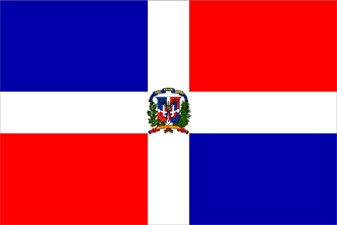 Dominican Republic Flag
---
| Prices from $0.55 each | Ordering Info |