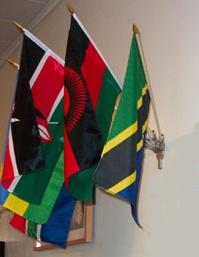 Classroom Flags


Choose Classroom Flags from Latin Countries.

Flags from all Latin American and Spanish Speaking Countries for the classroom, international flags, small classroom flags, flags available in ( 4 sizes .. )

Our Flags of Latin Countries offer Great Quality; they're nicely printed on polyester fabric in brilliant colors, & suitable for indoor and outdoor use and
are available in 4 sizes ranging from 4" x 6" up to 3 ft x 5 ft, as well as in different styles, such as Latin American String Pennant Flags.>br>

These flags are great teaching aides, displays for desk & table tops, or simply for classroom decorations, and special events & celebrations.



A broad selection of classroom flags & brackets available for same day shipping ...