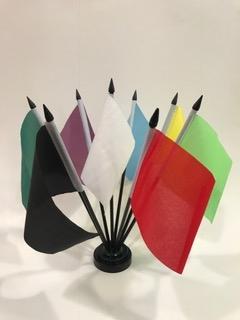 Blank Miniature Flags
Buy Blank Miniature 4"x6" Flags - We offer wholesale pricing from $0.40 each for our blank miniature flags ordered in bulk.
These miniature blank flags come mounted on a 10" black staff and are available in 15 solid colors.

( bases sold seperate! )

All blank miniature flags are in stock and normally ship within 1 business day ..