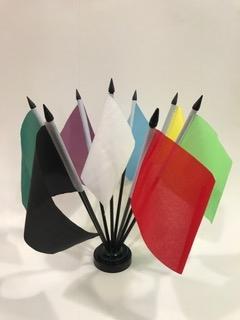 White Miniature Flags
Buy white miniature flags, (4"x 6") from $0.40 each - Wholesale pricing available on our solid white miniature flags ordered in bulk.
These mini flags come mounted on a 10" black staff and are available in white and 14 other solid colors as shwon !


All miniature flags are in stock and normally deliver within 2-4 business days anywhere in the US ..